Western Australia – Migration Update March 29th 2017
Western Australia – Migration Update March 29th 2017
Western Australia – Migration Update
Skilled Migration Western Australia has announced an interim list of occupations for state nomination, however the Perth region remains suspended.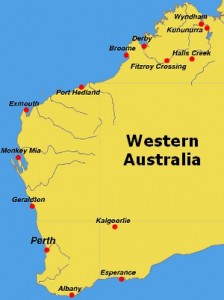 Invitations issued to intending migrants that were eligible for WA state nomination before 13 March 2017 will be honoured and their applications processed as per current guidelines.
WASMOL (Western Australia Skilled Migration List)
New applications for the State Nominated Migration Program are now being accepted with an Interim WASMOL . These occupations are all in the medical field and are considered a priority for WA.
Please click on the link below to see for the list occupations:
https://www.mia.org.au/documents/item/1092
A new state sponsorship list is expected to be complete and operational in late May 2017.
RSMS
New applications to certify positions for the RSMS nominations are being accepted for the following regions in WA: Gascoyne/ Great Southern/ Kimberley/Mid-West/ Peel/ Pilbara/ South West & Wheatbelt.
All applications (including those from the Perth region) received prior to the suspension of the program on 13 March 2017 will be processed according to the RSMS guidelines that were in place at the time of application.