Videos
Whether we work with individuals, family members or corporate clients, ensuring the process is smooth and stress free means we build lasting relationships and friendships with our clients. Here are a some of their stories.
Family Migration
Corporate Migration
Client Praise
Testimonials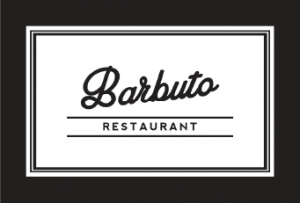 We have worked with Michelle for over three years now, aiding many of our staff to obtain their sponsorship (457) visa and permanent residency. As a company and as individuals, we have found working with First Class Migration extremely smooth. Michelle has handled all our problems and questions in an in depth and professional manner with no question too inane. The team of migration agents who helped me personally were friendly and personable, (often coming here for lunches and dinners), and exhibited the knowledge required to get the documents completed as soon as possible. First Class Migration was put to me by a friend and we have passed on the name to multiple other candidates, all of which have been successful with their visa applications. We maintain a strong and pleasant relationship with Michelle and hope it continues.
– Thom

We have been working with Michelle for many years now, and she has been instrumental in our organisation gaining business sponsorship on multiple occasions and lodging 457 visas for us.  Michelle has also helped us with ENS permanent sponsored applications, including my own.  These types of applications can be complicated and the process can take a long time, but I have always felt comfortable in Michelle's ability to get the best outcome for us in an efficient manner.  She also provides us with ongoing information and advice on changes to legislation and other area's that may affect us. Michelle is a pleasure to deal with; knowledgeable, reliable, personable and efficient. We had worked with other migration agents in the past, but we get a much better level of service and care from First Class Migration Australia so we have stuck by them, and they have stuck by us, for at least the last 8 years.  I would have no hesitation in recommending First Class Migration Australia to any organisation or individual.
– Lucy

CRMSmart Pty Ltd has been utilising the services of First Class Migration and its principal, Michele Le'Fevre,  over the last 7 years and has been very happy with the professional approach First Class Migration and Michelle provides. Their great services include: prompt and timely information about individual cases; regular follow-ups with candidates and the immigration department; reminders about information required to be completed and end-dates of business sponsor agreements; information on legislative changes. All these services are provided in a friendly and flexible manner.
– Pravin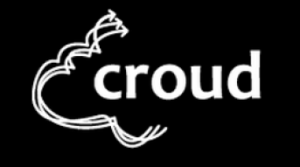 We have used Michelle and First Class Migration ever since we launched Croud Australia 3 years ago. Michelle and her team have always been super responsive, knowledgeable and provided valuable support to us whenever we have had a question or needed to process a migration visa.
They are great to work with, always willing to help and make what is a time consuming and, at times, a complicated process, easy for us. We have recommended First Class Migration many times and would not hesitate to do so again.
– Johnathan

I have partnered with Michelle in a professional capacity (as a hiring manager) for almost 10 years, so can confidently say from an employer's perspective she is second to none, in addition I also received excellent feedback from my new team members she was helping me bring from overseas, Michelle's drive to deliver the most professional (and accessible) service possible has never wavered, coupled with the fact she genuinely wants to create the best possible experience for her clients. It is with pleasure that I recommend Michelle and her team.
– Dawn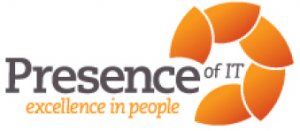 Presence of IT Pty Ltd has had the pleasure of dealing with Michelle Le Fevre as our Migration Agent since December 2006.  We have deliberately chosen to continue our relationship with Michelle throughout the years and we were thrilled when she took the step to direct and manage her own company, 'First Class Migration Australia'.
Due to Michelle's knowledge, experience, understanding and service provided both to our employees and ourselves, she has become an integral extension of our company.
Michelle's communication with our employees is exemplary. This is essential to us, as we are extremely conscious of the importance of initial (and ongoing) contact with our employees.  When assisting our new employees with temporary working visas and/or sponsored Australian permanent residence, the information and help offered by Michelle has been invaluable. At no time has Michelle let us down.
There is also no doubt that Presence of IT has benefited greatly through Michelle's continued willingness to update us with the numerous changes in Australian migration legislation that has occurred over the years.  Due to the information that Michelle has provided to us in this regard, we have been able to make informed decisions as to the possible effect on our hiring of overseas employees and company approval of sponsored permanent residency applications of employees.
As a company working within a specialised area and thus at times needing to hire personnel from overseas, there is no way that we could have managed without the assistance of Michelle Le'Fevre and First Class Migration.
– Ginni
Get in touch!