Our staff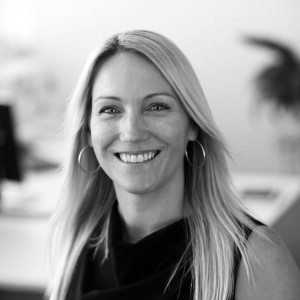 Michelle Le'Fevre
Registered Migration Agent Number – 0639954 – MMIA
Michelle Le'Fevre is the Founder and Director of First Class Migration Australia Pty Ltd. Michelle is originally from the UK and migrated to Australia in 2002, arriving in Sydney Australia on a working holiday visa. After 12 months of exploring this wonderful country, Michelle found employer sponsorship in Sydney under the popular 457 temporary business visa stream. Michelle then transitioned to permanent residency and became an Australian Citizen in 2009. It goes without saying therefore, that Michelle has been there and experienced firsthand the anxieties and emotions involved with migrating to Australia.
Michelle is a senior registered migration agent, registered since 2006 and has extensive knowledge of Australia's migration legislation. Michelle prides herself on providing a professional, personal and efficient service and it is this service that has seen First Class Migration Australia grow from a small, one woman business to a successful Australian company. Michelle is extremely passionate in helping other migrants "live the dream down under" and ensuring First Class Migration has a team that shares this same passion and service.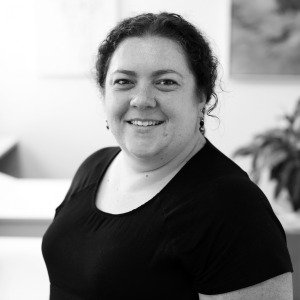 Tanya Tekuleka
Registered Migration Agent Number – 0853249
Tanya Joined the First Class Migration Australia Team in October 2016 and is our Corporate Case Manager. Tanya has 8 years of migration experience and has been a Registered Migration Agent since 2008. Tanya has been a member of the Migration Institute of Australia (MIA) since 2013 and holds a Graduate Certificate in Migration Law and Practice from Victoria University.
Her expertise is in corporate migration assisting businesses to sponsor overseas workers. In addition to corporate migration, Tanya has experience managing partner visa applications, general skilled migration matters, skills assessments, family migration and submission writing for complex issues and compliance.
Tanya was born and bred on the Northern Beaches of Sydney and has experienced firsthand the migration process having brought her partner to Australia from Fiji.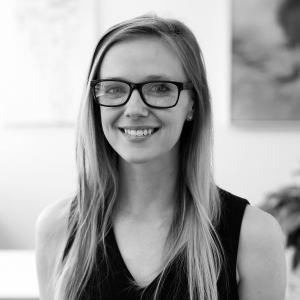 Amber Halverson
Registered Migration Agent Number – 1687610
Amber is newly qualified as a Migration Agent and joined the First Class Migration Australia team in September 2016. Amber has been working in immigration since 2012, and originally began as a secretary at a law firm in Newcastle whilst completing a Bachelor of Business. This sparked her passion for migration and after having completed her Bachelor in 2015, she applied to study a Graduate Certificate in Migration law.
Having worked in migration for four years prior to registration, she has laid the foundation for a successful future as a Migration Agent.
Originally from Newcastle, Amber now lives on the Central Coast and enjoy's reading, visiting friends and family, going to the beach, practising yoga and going for runs!
Jan Burke
Registered Migration Agent Number – 0531742 AFMIA
Jan is a Registered Migration Agent and an Associated Fellow of the Migration Institute of Australia. Jan arrived in Australia in 1994 and as a migrant herself understands the issues of migration from both sides.
An experienced business professional, Jan has utilised her business skills particularly in the area of company sponsored migration and also specialises in the Training and Research sector visas.
Jan has recently returned to the UK and is available to support our UK based clients.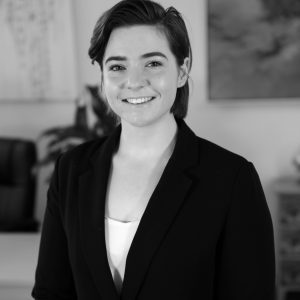 Erin Healy
Administration Assistant
Erin has been an Administration Assistant at First Class Migration Australia since February 2017. Having graduated high school in 2016, Erin joined the team during her 'gap year' as a junior member and has become an invaluable member of our staff. Erin is responsible for handling a range of the team's administrative tasks, ranging from client and administrative process management to newsletters and social media marketing.
Erin is currently studying her Bachelor of Arts/Master of Nursing combined degree at the University of Sydney. Erin is a born and bred Northern Beaches girl and enjoys binging Netflix shows, watching documentaries and swimming.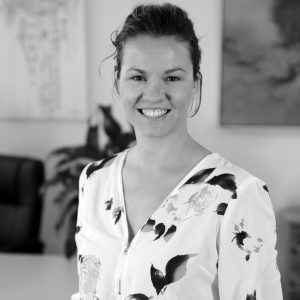 Jess Black
Administration Assistant
Jess is an Administration Assistant and was warmly welcomed to the First Class Migration Australia team in July 2018. With twelve years of administration experience under her belt, Jess brings a wealth of knowledge and expertise to her new role with the team, handling a range of reception and administrative tasks.
Born in the Northern Beaches and raised in Forster on the mid-north NSW, Jess came back to her roots in the Northern Beaches eleven years ago and has not looked back.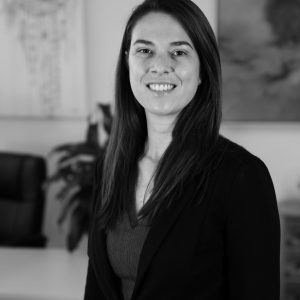 Kamille Dietrich
Administration Assistant
Kamille has been a valuable Administration Assistant at First Class Migration Australia since September 2017. She is responsible for managing all of First Class Migration Australia's enquiries, as well as assisting with the drafting and management of skilled visa applications, partner visa applications and citizenship applications.
Kamille is originally from Brazil and migrated to Australia over ten years ago. After working as a chef for over a decade Kamille decided to hang up her apron last year and enrol in law school at the University of Sydney. Having migrated herself, Kamille understands and provides a new depth of support to our clients throughout the rigorous process of migrating.
Also residing on the Northern Beaches, Kamille loves spending time with her two young boys, sister whom is also in the process of migrating and pursuing her law degree.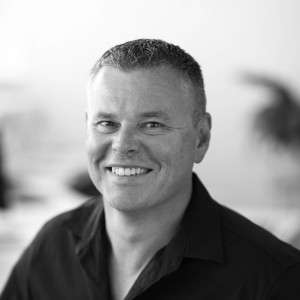 Darren Tester
Operations Manager
Darren is responsible for ensuring our office and IT systems run smoothly and efficiently so our team can provide a smooth and efficient service –  Darren looks after any "technical" issues, a bit like Charlie with his Angels!