Newsletter March 22nd – Fight On The Beaches Charity Ball
Newsletter March 22nd – Fight On The Beaches Charity Ball
Newsletter March 23rd 2017
Sharing all things migration and visa related with our valued clients

We hope you find this month's newsletter informative
First Class Migration Australia are very proud to announce that we are this year sponsoring a local Northern Beaches charity, Fight on the Beaches, which is very close to our hearts.  First Class Migration Australia are very supportive of many charity organisations such as Children's Medical Research Institute,  Cancer Council and Cancer Council NSW but our Director, Michelle Le'Fevre, has personally supported Fight on the Beaches and their annual "Xmas in July Ball" since their very first Ball. Michelle has also been a committee member on their donations committee for the last 2 years.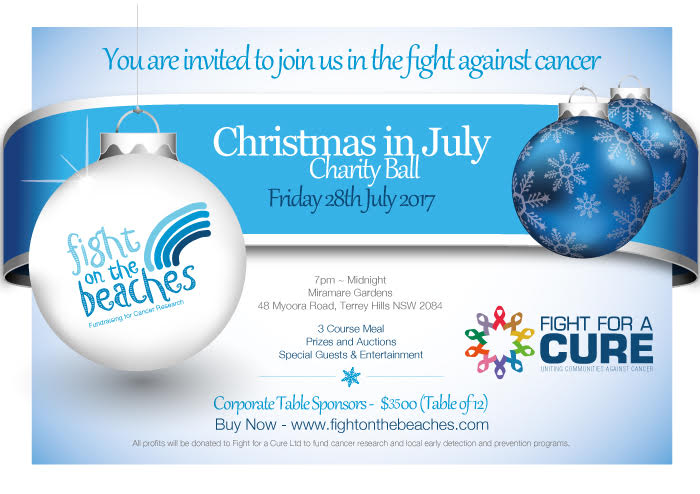 Many of our clients in the hospitality sector have generously donated prizes for the Xmas in July Ball, and for those donations we are very, very grateful and thank you for your support.
However, we thought perhaps our corporate clients might like to also get involved, either as fellow sponsors or by attending the event and purchasing a corporate table.   We extend a corporate invitation to you and really hope you can join us on the night. It's great for an end of financial year celebration and all employees from First Class Migration Australia will be attending !!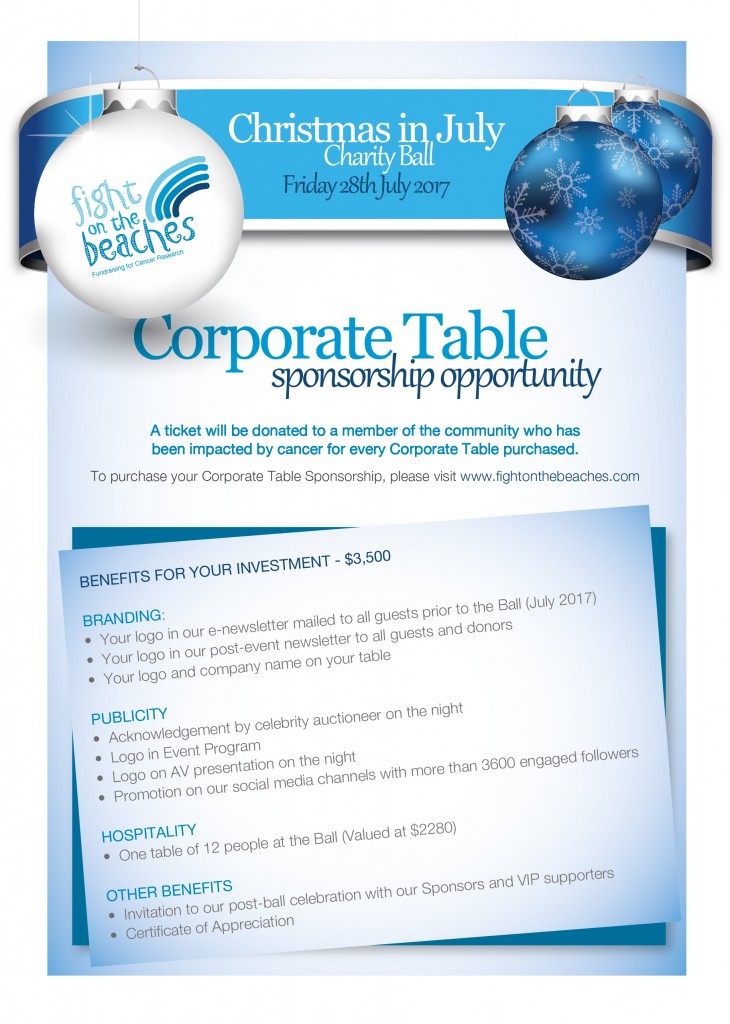 If you have any questions about becoming a corporate sponsor or purchasing a corporate table, please do not hesitate to contact Michelle at the office or via email.
Staff Spotlight…….
This week we feature our super star employee Tanya Tekuleka who will soon be coming up to her 6 month anniversary here with us in the office! Tanya is in her 9th year as a registered migration agent, at First Class Migration she is our senior corporate case manager.
Tanya is also very experienced with Independent skilled migration, family visa pathways, citizenship, employer sponsored migration and complex case management.
Tanya has personally been through the migration process having completed a partner visa for her husband.
Outside the office Tanya enjoys spending time with her friends & family which includes a very active 2 year old!