Parent Visas – New rules on pension transfers
Parent Visas – New rules on pension transfers
5th April 2017
Considering a parent visa….. then consider your pension.

If you are from the UK and are planning to come over on a parent visa to retire in Australia you should consider what you want to do with your UK pension scheme.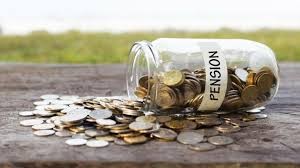 The HMRC last made changes in April 2015 and because of these changes only people age 55 years and older can transfer their private pensions to Australia.
Income from a UK pension scheme is either assessable for tax in the UK or Australia, when you are resident in Australia, whereas most Australian Superannuation schemes are paid out tax-free at age 60.
From July 1st 2017, the annual Non-Concessional Contributions (NCC) cap will be A$100,000 (£60,258) per year.
Individuals under age 65 will be eligible to bring forward three years – A$300,000 (£180,743) – of NCCs.
If you move fast and transfer your pension before June 30th 2017. You can transfer A$540,000 (£325,338) into an Australian QROPS SMSF 55 Plus Pension Scheme.
** It is advisable to get advice from a specialist adviser before you leave the UK. This will determine whether it would be more beneficial to hold your pension schemes in their current format, or transfer to a new arrangement, with your Australian migration in mind.**
 For more information about parent visas please contact our office