A review of Australia's immigration system 2023
A review of Australia's immigration system 2023
A review of Australia's immigration system was announced at
The National Press Club yesterday, 27th April, by Home Affairs Minister Claire O 'Neil.
The review has found that Australia's immigration system is overly complex, with the review suggesting 32 "possible reform directions" , although it makes no hard recommendations.

The Prime Minister, Anthony Albanese, said "the migration system we inherited was broken", citing the fact that more than 1million people were waiting for visas. The possible reform directions include:

– From July 1, 2023, the Temporary Skilled Migration Income Threshold (TSMIT) will increase from $53,900 to $70,000. TSMIT has been frozen since 2013 – All skilled temporary workers will be given the opportunity to apply for permanent residency.
– Three new lanes for migration, splitting the system in to three tiers.
-A "light touch tier" with be a streamlined lane for high earning workers.
– A mainstream skilled pathway will focus on middle-income earners, which is where the new salary threshold will be most keenly felt.
– Essential Industries –low earning migrants
– Fewer visa types to trim down the over 100 Australian visa and visa subclasses.
– Keeping talented students
– Changes to the posts test
– A move to scrap Labour Market testing in favour of a new skill assessment and fairer pay threshold for incoming workers.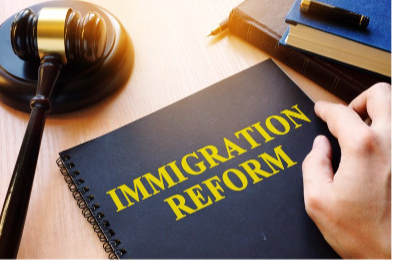 An article from The Australian Financial Review highlights the concerns to make a permanent residence pathway available to all temporary skilled visa holders.
For further information visit: The Australian Financial Review Brendan Coates from the Grattan Institute says: "it was impossible to run an uncapped temporary program alongside a capped permanent program, while offering all temporary migrants a path to permanent residence, as Labor is promising".
"Either the permanent intake needs to rise substantially, or the temporary intake – encompassing students, temporary sponsored workers and working holidaymakers – must be reduced," Mr Coates said.
Andrew Hanson, NSW Managing Director of recruitment firm Robert Walters, expressed relief that the unrealised potential of immigration was being discussed. "The panel has heeded warnings that existing visa pathways are overly complex and inhibitive, and acknowledged that the employment of rigid preferred occupation lists has stifled the flexibility essential in the identification and attraction of the most sought-after skilled individuals," he said. "A process of streamlining in these areas will supercharge the ability of Australian employers to fill the gaps in their workforce and unlock productivity."
He said changes to the points test for skilled worker visas must help lift barriers to entry, rather than simply impose new ones. "From direct experience, the news that will prove most attractive to talented
individuals weighing up a move to our shores will be an improved pathway to permanency, alongside an enhanced visibility in how likely this is to be achieved.

"We need to be focusing our efforts on those who will have the biggest – and most long-lasting – impact on Australia's future. When competing with other global business hubs, there needs to be a clear signal that we are willing to invest in those individuals with key skills who choose to move here."