Australian visa changes 2022
Australian visa changes 2022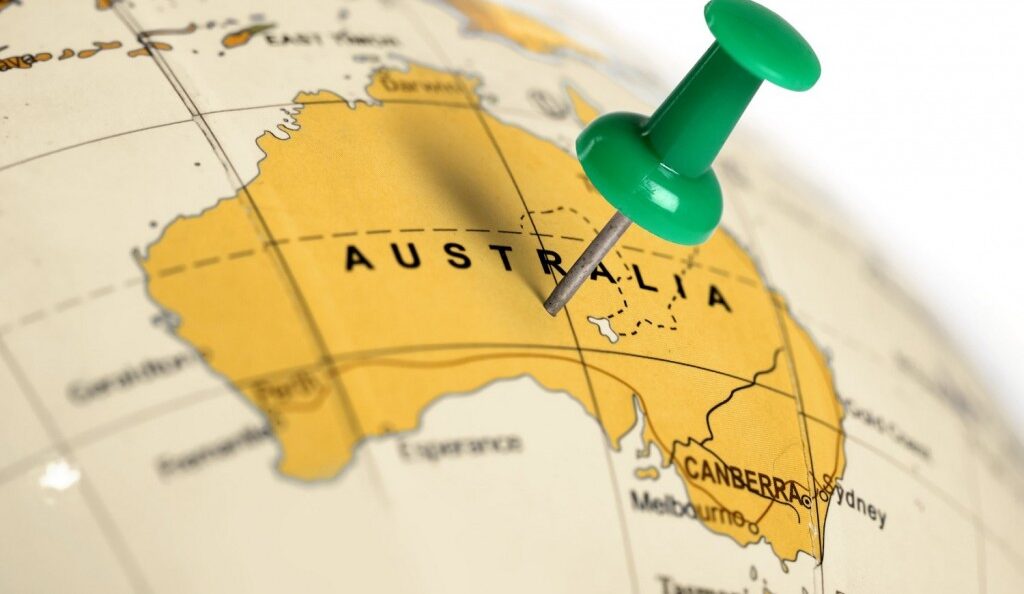 Migration to Australia has fallen considerably since the beginning of the COVID-19 pandemic due to widespread travel bans and border closures, but it is expected to recover in 2022. To encourage migration as part of its economic recovery from the COVID-19 pandemic, the Australia government announced some major immigration changes.
Which visa holders can currently enter Australia?
Australia's borders reopened to eligible international students and certain skilled visa holders on 15 December 2021 – almost six months earlier than forecast in the federal budget.
Australian citizens and permanent residents can also enter Australia, and their immediate family members can apply for an exemption to enter.
Temporary visa holders
While many temporary visa holders left Australia during the pandemic due to a lack of work and welfare support, the focus will be on offering permanent residency pathways to those who remained, with some of those pathways already announced. 
Permanent residency for skilled migrants in health and hospitality
Significant visa changes were made to retain highly skilled migrants in critical sectors as part of Australia's economic recovery. Under the changes, certain migrants who have chosen to stay and work in Australia during the pandemic will be eligible for permanent residency.
The changes may benefit existing Temporary Skill Shortage (subclass 482) visa holders in the short-term stream, who were previously restricted to a two-year stay without such a pathway. Visa holders of the now-discontinued Temporary Work Skilled (subclass 457), who no longer meet the age requirement, may also benefit.
The changes announced on 25 November 2021 will be implemented gradually from December 2021 through to 1 July 2022.
Permanent residency for skilled migrants in the regional areas
Among the new permanent residency pathways was the skilled regional subclass 191 visa for people who have lived, worked and studied in a designated regional area on a previous, eligible visa. It's a pathway; you must be on a Subclass 494 visa for three years and then apply for the Subclass 191 visa.
The visa does not start until 16 November 2022.
Permanent residency for Hong Kong nationals
Some Hong Kong nationals who are based in Australia will be offered access to new specialised pathways to permanent residency from March 2022. The introduction of two new visa streams – Subclass 189 (Hong Kong Skilled Independent Stream) and Subclass 191 (Hong Kong Regional Stream) – was part of Australia's commitment to strengthening ties with Hong Kong.
These new visas will provide a pathway for temporary graduates and temporary skilled workers from Hong Kong currently in Australia on extended visas and will build on the already close family connections and economic ties with Hong Kong that have existed for many years.
Existing temporary skilled, graduate and student visa holders will be eligible for two new visa streams that will open on 5 March 2022.
189 New Zealand Stream Subclass Visa
In 2021, the New Zealand pathway was amended to help eligible temporary visa holders who are New Zealand citizens to obtain permanent residency in Australia. If you're a New Zealander in Australia and you make a certain amount of money, there's capacity to get a Subclass 189 place, which is taken from a skill migrant overseas.
From 1 July 2021, changes came into effect for the New Zealand stream of the Skilled Independent (Subclass 189) visa that reduced the number of years in which an eligible applicant must meet the specified income threshold (from at least four to three of the last five income years).
The government has also implemented measures to help temporary visa holders who were on a pathway to permanent residency prior to COVID-19 to maintain their eligibility.
As of 13 November 2021, New Zealand citizens applying for the New Zealand stream of the Skilled Independent (Subclass 189) visa will be able to claim an exemption from meeting the income requirement for the 2020-21 income year.
'Section 48 bar' lifted for skilled migration visas
Skilled migrants in Australia are also temporarily being given the opportunity to apply onshore for three skilled migration visa subclasses. Section 48 bar applies to applicants who have had a visa refused or cancelled since their last entry into Australia.
The change only applies during the current COVID-19 emergency. The additional subclasses will be removed from the list of exempt visas once this period ends. On 13 November the Subclass 491, Subclass 494 and Subclass 190 visas were temporarily included in the list of exempted visas.
Temporary graduate visa holders
Temporary graduate visa holders (with skills in specific occupations) stranded offshore and unable to travel to Australia due to the pandemic will be also able to apply for a replacement visa – but there is a wait. The concession would allow current or former temporary graduate (subclass 485) visa holders whose visas expired on or after 1 February 2020 to re-apply for a new visa of the same duration from 1 July 2022.
There will be other changes to temporary graduate visa settings, including an increase to the stay period on the Subclass 485 visa for Masters by Coursework graduates from two to three years, and from 18 to 24 months for the Graduate Work stream.
These changes will be implemented gradually from 1 December 2021 to 1 July 2022. Applications for the replacement visa can be made from 1 July 2022.
How to apply
For further information on eligibility and how to apply, please contact us at , and one of our experienced agents will get back to you.