Australian Citizenship
Australian Citizenship
Australian Citizenship.
The Turnbull government is tightening the requirements for Australian citizenship, with applicants to face a stand-alone English test and asked to com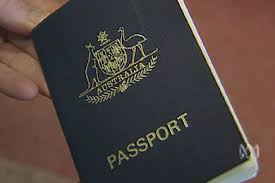 mit to embracing Australian values.
Applicants will also be required to have lived in Australia as a permanent resident for at least four years (up from one year) and will only be allowed to fail the citizenship test three times.
Applicants will also be required to show the steps they have taken to integrate into and contribute to the Australian community (evidence of employment, membership of community organisations, school enrolment for all eligible children).
The citizenship test will also include "new and more meaningful questions" about an applicant's understanding of, and commitment to, Australia's shared values and responsibilities.
Applicants who cheat during the citizenship test will automatically fail.
Any conduct inconsistent with Australian values will be considered as part of the citizenship process.
Criminal activity including family violence or involvement in organised crime is thoroughly inconsistent with Australian values," Mr Turnbull said.
Prospective citizens with a permanent or enduring incapacity, as well as those aged under 16, would be exempted from the English reading, writing and listening test.